The Kidlink Society and Association Wall of Fame
RECOGNIZES
Pia Avolio de Martino
Milan, Italy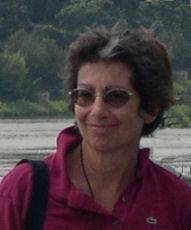 Pia Avolio de Martino joined Kidlink in October 1999 and her presence has since been widely noticed within the Kidlink community:
Member of Kidlink Society Board of Directors representing Europe (2005-2008)
Member of Kidlink Association Board of Directors (Since 2008)
Italian language coordinator of Who-Am-I? (2001-2008). With a colleague, she translated five program modules into Italian.
Manager/coordinator of the KIDWAI-italiano mailing list, since september (2000-2008)
Assistant Manager of Kidproj-italiano, since 2001
Developer and moderator of "Io mi Descrivo tu mi Disegni" Project in Kidproj-Italiano, since 2001
Project moderator in KidSpace.
Developer and project moderator of Kidproj-Multi's "Draw a Story for me" (2001-2008)
Moderator and advisor in KidArt, since september 2002
Developer and coordinator of the Kidart Peace projects (2001-2008)
Several other translating jobs (Diamond poem, Photography Workshop, Kidwriters, Peace projects).
In Kidlink Institute/Education (2003-2008).
Inestimable support and collaboration

Founding Kidlink Association
being Deputy chairman, Kidlink Association (since 2008 until 2021),
being Kidlink Project Manager (since 2008)
Thank you very much!

Odd de Presno
Kidlink Society Executive Director
Norway
Stellan Kinberg
Kidlink Association Chairman
Sweden