Page being worked on!
Please, do not forget to support us paying fee during January 2021, before February 1.
Index
VERY IMPORTANT IF YOU MAIL TO kidlinkproject@gmail.com
Important! If you mail to info@kidlink.net, you will get an automatic reply, that looks like this:
550 POSSIBLE SPAM! CLICK HERE TO DELIVER: http://mail.com/l/?l=xxxxx.
DO THIS to get your email delivered:
Click on the link to have your mail sent to us.
Write the code and send.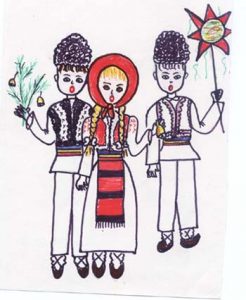 Article 2 – Association and authority
…  The authority of the Association is the Annual meeting, extraordinary member meetings, and the Board.
The Kidlink Association's Twelfth Annual Meeting will start on February 1, 2020. The meeting runs in the KA member Google group.
The Annual Meeting minutes will be shared with the members from this page.
.
Annual Meeting 2021 agenda
Call to order. (1 February) and registration 

Registration of members participating in the meeting.

Election of meeting chairman (Bonnie nominated) and secretary (Terry nominated).

Election of meeting votes counter (Giovanni Simonetti nominated) and Annual meeting minutes verifier (Govinda  nominated)

Approval of Annual Meeting Notice ( to be sent at least one month before call of order).

Adoption of the meeting agenda.  

Approving of the Annual Report 2020 and Annual Plan 2021

Approving of the previous Board's work. (= grant discharge to the Board)

AofA revision 2021 at
https://docs.google.com/document/d/1_cUnSzXsdrUvIMHjTgKK1B9g1tptxDZ9CM8FB0aLaok/edit?usp=sharing

Establishing membership dues at
http://www.kidlink.net/index.php/kidlink-association/ka-membership/1193-2/

Motions from the Board and the Members: Board answer proposal.
Kidlink board page 2021 – preliminary
Election of four deputy Board members for one-year terms
(Mary (USA), Fur Yu (Taiwan), Geetika Pant (India), Govinda (Nepal), Pia (Italy)).  
Election of ordinary Board members
( Lusine Jhangiryan (Russia), Bonnie (USA), Hugo (Mexico) and Terry (USA))

Election of one auditor (Francesco Schembari, Lipari, No profit MMS treasurer)

Approval of Annual Meeting 2021 Minutes.

Closing of the Annual Meeting. (Approximately at the end of March)
.
Annual Meeting 2021 documents
Previous Annual Meeting documentation is found at https://www.kidlink.org/drupal/Kidlink-Association