The Kidlink Wall of Fame
RECOGNIZES
Bonnie Thurber
Deerfield, Illinois, USA

Bonnie Thurber joined Kidlink in 1993 and had students participate in a Kidforum "Travel Topic" that year. Her contributions are numerous, and include:
Member of Kidlink's top management team (since April 1998) with special responsibility for technical operations.
Member of the I have a dream development team (2000)
English Language Coordinator/Southern Hemisphere of the Who-Am-I? program since1998
Member of the Who-Am-I? development team (1997/98).
Made the C2d interactive service available
IRC manager (1997)
Started on making an interactive MUSH service available for Kidlink (1996). Available since 1998.
In Kidlink Institute/Education since 1998.
Thanks very much!


Odd de Presno
Kidlink Society Executive Director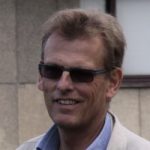 Stellan Kinberg
Kidlink Association Chairman