The Kidlink Wall of Fame
RECOGNIZES
Dan Wheeler
Cincinnati, Ohio USA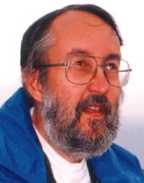 Dan Wheeler joined Kidlink in February 1991. His contributions are numerous, and include:
1996 – 2011. Manager Emeritis/Consultant in the LISTSERV List and Archives Services Team.
Co-founder of the Kidlink Society (1993), and member of the Board of Directors until 2008.
Member of Kidlink's top management as Director of Educational Services (1992 – 1995)
On March 20, 1996, Dan drove 1,000 km to pick up Kidlink's World Wide Web server in Pittsburgh (USA),and physically move it to the University of Cincinnati. The move was very successful.
Kidcafe manager from the start and until March 1995
Mailing list management in the first years. Subscription Manager (1995 – 1996)
Provided the first research reports on Kidlink through his Research Methods Class (1993)
Started the Kidleader mailing list on August 15, 1992, and helped coordinate Celebrations in the first years.
Organized and served as the first Curator of our Gallery of Computer Art (1991 – 1996)
Thanks very much!


Odd de Presno
Kidlink Society Executive Director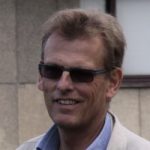 Stellan Kinberg
Kidlink Association Chairman