The Kidlink Wall of Fame
RECOGNIZES

Domenico Filippini
Pralboino, Italy

Domenico joined Kidlink in September 2000. His contributions include:
Played an important role in spreading Kidlink activities in Italian schools
Italian language area Assistant manager  since 2003
Response team moderator since 2003
Coordinator of Italian projects since 2003
Manager of eCard project since …2003?
Moderator and advisor in KidArt, since September 2004
Member of Kidlink Association Board since 2007
Kidlink Association Treasurer since 2010
The first answers to Kidlink's four questions from Domenico's students came in September 2000.
Thank very much!


Odd de Presno
Kidlink Society Executive Director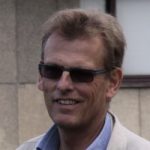 Stellan Kinberg
Kidlink Association Chairman