The Kidlink Wall of Fame
RECOGNIZES

Lára Stefánsdóttir
Akureyri, Iceland

Lára joined Kidlink in March 1992. Her contributions are many, and include:
A Kidlink song (2004)
Member of Kidlink's top management team (October 2000 – October 2004)
Manager of Kidlink-Multi (July 1999 -2007 ).
Contents Development Coordinator of the I Have a Dream program.
Created the Icelandic area within Kidlink in April 1997, and acted as coordinator until September 1998.
Contents Development Coordinator of the Who-Am-I? program (1997/98).
Assistant Project Director (February 1995 – May 1999)
Co-founder of the Kidlink Society (1996). Served on the Board of Directors until September 1998.
Have created online courses for teachers about the use of  Kidlink in the classroom.
Coordinator of Kidforum since the start in 1992 until February 1995.
Coordination of the annual Celebrations (1993 – 1998).
Lára helped a colleague submit student responses to Kidlink's four questions in October, 1992.
In Kidlink Institute/Education since 1998.
Thank very much!


Odd de Presno
Kidlink Society Executive Director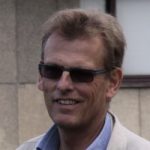 Stellan Kinberg
Kidlink Association Chairman