The Kidlink Wall of Fame
RECOGNIZES

Lars Kristian Klykken (Bosse)
Oslo, Norway

Bosse joined Kidlink in 1991, as a student. His accomplishments in Kidlink have been numerous and include:
Created the Kidlink Search Engine which is available to all.
Member of Kidlink's System Administration Team (since September 2000).
Member of Kidlink's Technical Support Team (since November 1999).
interviewed about Kidlink on Radio Oslofjord (Feburary, 1996).
Part of the Kidcafe Moderator Team (1994-95).
Youth helper for Kidlink IRC (1994-96).
Participated in the Kidlink Arendal Annual Celebration teams (1991-1996).
Kids Coordinator (KHelper) at Moland Ungdomsskole, Arendal, Norway (1991-92).
Member of team working on a Kidlink Newspaper (1991).
Submitted his response to Kidlink's 4 questions at 15 years old (June 22, 1991).
Thank very much!


Odd de Presno
Kidlink Society Executive Director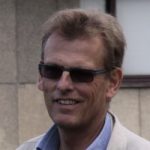 Stellan Kinberg
Kidlink Association Chairman