The Kidlink Wall of Fame
RECOGNIZES
Laurie Williams
Austin, Tx – USA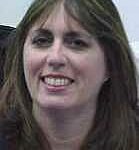 Laurie joined Kidlink in November 1993. Her contributions are numerous, and include:
Manager of Kidlink's English language activities since October 1999
Member of the I have a dream development team (2000)
Manager of the KIDWAI mailing list of the Who-Am-I? program (from 1998)
English language moderator of the "The Whales and Humans Project!" (1998)
Co-moderated the Kidproj "Math Around Us" project 1997
Moderated the Kidproj "Inventions" project (1996/1997)
KIDCAFE assistant manager. Manager of Kidcafe-School (January 1997).
Assistant Manager of the IRC Team (1995). Assumed responsibility for technical IRC operations in 1996.
Subscription Assistant (1995). Assistant Manager (1996)
Laurie submitted her students first responses to Kidlink's four questions in March, 1994.
Thank very much!


Odd de Presno
Kidlink Society Executive Director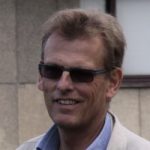 Stellan Kinberg
Kidlink Association Chairman