The Kidlink Wall of Fame
RECOGNIZES
Marcia Garman Zorn
Texas – USA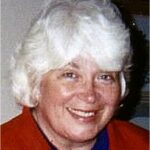 Marcia joined Kidlink as a volunteer in 1995. She has been  giving our Kidlink's kids  the precious gift of "her own time" for many, many hours on end as:
Assistant Manager of Kidlink RESPONSE area.
Kidlink RESPONSE moderator since 1995.
Marcia is a librarian at Shady Oaks Elementary School in Hurst, Texas. This is her 9th year at Shady Oaks, and her 30th as an educator. In 1999, she was honored to serve as Shady Oaks' Teacher of the Year.
About her job as Kidlink RESPONSE volunteer this is what she had to say:
"It is such a pleasure to help with the Response Team! It is so rewarding to  help the students get started in international communication, and I also treasure that international communication, too. It was so much fun to meet you in person after emailing for so long! I hope that some year I can attend the Kidlink annual celebration to meet more of the Kidlinkers, too. The new changes are so wonderfully exciting, how could I not stay on for more as it has gotten so much easier! It is also terrific to have so many response team volunteers, which has made it much more manageable."
Thank you very much Marcia!


Odd de Presno
Kidlink Society Executive Director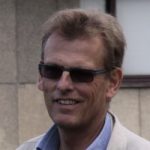 Stellan Kinberg
Kidlink Association Chairman