The Kidlink Wall of Fame
RECOGNIZES
Robbert Huittenbroek
Zeegse, Holland

Robbert submitted his responses to Kidlink's four questions in April 1994. At the time, he was 15 years old. His contributions include:
Developer of the KidCom collaborative platform, and the KidMail safe messaging system for children. (2005-)
Developer of Kidlink's registration system for children and adults (2000-). Includes development of KidPages, and the equivalent pages for adult members.
Manager of Technical Support (Techteam) (2000-)
Member of the I have a dream development team (2000)
Manager of Kidlink IRC chat system (1998 – 2000)
Annual Celebration Coordinator (1997 – 1998)
Member of Web Team's "html coding team" (1996)
Kidlink IRC Registration Assistant (1996)
Kidlink IRC Helper (1995)
Co-publisher of KIDZINE, a "Kidlink online magazine for kids, by kids." (1994)
In Kidlink Institute/Education since 1998.
Thank you very much!
Thank very much!


Odd de Presno
Kidlink Society Executive Director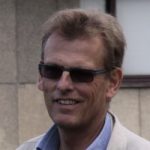 Stellan Kinberg
Kidlink Association Chairman