The Kidlink Wall of Fame
RECOGNIZES
Dulce Brito
Fortaleza, Brasil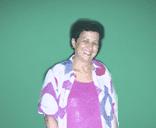 Dulce joined Kidlink in 1996. Her contributions include:
KPerson Coordinator for the north-eastern part of Brazil
Played an important role in spreading the KHouse Project in Brazil, having influenced the opening of: KHouses Kids, Semear, Lagamar, Kidlar, Geo Dunas, Geo Fatima, Antares Papicu, Antares Iracema, Lourenco Filho, Farol do Mucuripe, Jacoca. Her efforts also contributed to the opening of Raízes da Vida (3 classrooms), Penta and Novo Tempo Family KHouses.
Thank you very much!

Odd de Presno
Kidlink Society Executive Director
Stellan Kinberg
Kidlink Association Chairman