The Kidlink Wall of Fame
RECOGNIZES
Miriam Lerner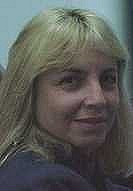 Miriam joined Kidlink in June 1995. Her contributions include:
Assistant manager of the Portuguese language area.
Manager of the first KHouse in Brazil. Assistant manager of the Brazilian KHouse organization.
The first manager of the German area (1996 – Oct 1997).
Manager of Kidcafe-German (1997-).
Assistant manager French area (1997). Assistant manager Kidleader-French (1998-)
Played a key role in the team organizing Kidlink's international conference in 1996 (Rio de Janeiro).
In Kidlink Institute/Education since 1998.
Thank you very much!

Odd de Presno
Kidlink Society Executive Director
Stellan Kinberg
Kidlink Association Chairman